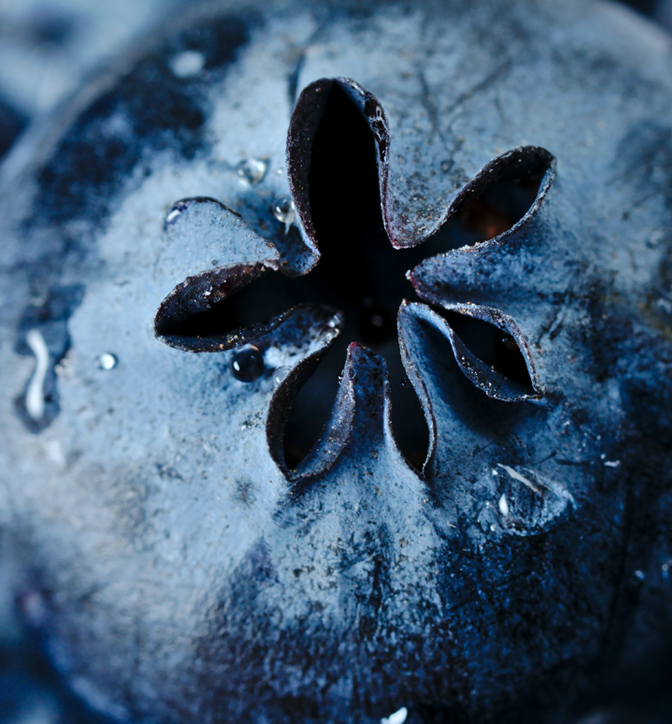 Website Privacy Policy
Last Updated 3.15.2023
Introduction
ACM Management Company, LLC, and its affiliates (together with its affiliates, "AC", "we" or "us") use this Privacy Policy to describe how we may collect, use, share and otherwise process your ("you" or "your") information we collect through this website (the "Site"). If you are an individual investor with us, if you are an investor in an institutional client who invests with us, or for further information about our processing via the Investor Login portal, please refer to our Investor Privacy Notice for further information about how we collect and process your personal information.
Information We Collect
We may collect and process the following information relating to you on our Site:
Identifiers such as your real name, postal and residential address, email address, contact details, corporate contact information, and other similar identifiers.
Professional or employment-related information, including your employment and employer's name.
Information classified as personal or protected information by state, federal or other applicable law, including your nationality, age, race, marital status, date of birth, gender, veteran or military status.
Internet or other electronic network activity information, such as your internet protocol (IP) address, unique device identifiers, browser type and version, time zone setting and location, browser plug-in types and versions, operating system and platform, as well as usage information, such as information about how you use the Site and our products and services, referring/exit web pages, date/time stamps, error logs, and the frequency of your use of the Site.
We may also collect, use and share aggregated de-identified information. This information could be derived from your information but will not directly or indirectly reveal your identity. For example, we may aggregate your usage information to calculate the percentage of users accessing a specific Site feature.
How We Collect Such Information
We may collect information that you provide to us through forms on our website, for example, to contact us with questions.
We may automatically collect certain information about the devices you use to access the Site, and/or information on how you interact with the Site, through tools, scripts, software, cookies, web server logs, utilities and other similar Data Collection Technologies (discussed below). This information may include the IP address used to connect your computer to the Internet; computer and connection information such as your browser type and version; operating system and platform; screen resolution; confirmation when you open email that we send you; and the URLs which lead you to and around the Site including the pages you viewed, how long you spent on a page, navigation paths between pages, information about your activity on a page, and the date, time and duration of access. We reserve the right, but are not obligated to access, collect, and archive this information.
Data Collection Technologies
We and our service providers may use cookies and other technologies (collectively, "Data Collection Technologies") to help us provide, customize and improve the Site. The Data Collection Technologies may include:
Web Beacons: A Web Beacon is a web page element (such as a clear gif, pixel tag or single-pixel gif) that may be embedded into our Site and which may employ cookie technology to enable us to record clickstream data.
Cookies: Cookies are small text files placed on your device to store data that can be recalled by a web server in the domain that placed the cookie. Cookies enable us to collect clickstream data, including traffic on the Site. You may set your browser to reject certain cookies or to notify you when you are sent a cookie. Rejecting cookies may limit functionality of the Site. Third parties also provide software that allows you to visit the Site without providing certain types of this information. Our Site may use the following types of cookies:
Essential/Strictly Necessary Cookies: These cookies are necessary for the Site to function and cannot be switched off in our systems. They are usually only set in response to actions made by you which amount to a request for services, such as setting your privacy preferences, logging in or filling in forms. You can set your browser to block or alert you about these cookies, but some parts of the Site will not then work.
Analytics/Performance Cookies: These cookies allow us to count visits and traffic sources, so we can measure and improve the performance of our Site. They help us know which pages are the most and least popular and see how visitors move around the Site. Information these cookies collect is aggregated and therefore anonymous. If you do not allow these cookies, we will not know when you have visited our Site.
Analytics Services: We may use third-party web analytics services (such as those of Google Analytics) and other technologies on our Site to: collect and analyze usage information through cookies and similar tools; engage in activities such as auditing, research, or reporting; and provide certain features to you. To prevent Google Analytics from using your information for analytics, you may install the Google Analytics Opt-out Browser Add-on by clicking here.
Notice Concerning Do Not Track:
Do Not Track ("DNT") is a privacy preference that users can set in certain web browsers. We are committed to providing you with meaningful choices about the information collected on our website for third-party purposes, and that is why we provide the variety of opt-out mechanisms listed above. We do not currently use technology that recognizes "do not track" signals from your web browser. To learn more about Do Not Track, you can do so here.
How We Use Your Information
We use your information when and how the law allows. We may use your information collected through the Site to provide you with a personalized experience on the Site as well as to continually enhance and improve the Site. We may also use this information to share with you marketing, promotional or other materials that we believe may be of interest to you and, to the extent required by law, we shall obtain your consent prior to sending these materials.
Information Security
We maintain appropriate technical and organizational measures designed to protect your information that we collect through the Site against loss or accidental, unlawful or unauthorized, alteration, access, disclosure or use. Unfortunately, no data transmission or storage system can be guaranteed 100% secure. If you have reason to believe that your interaction with us is no longer secure, please notify us immediately.
How We Share Your Information
We do not sell personal information obtained about you to third parties, do not share personal information for the purposes of cross-context behavioral advertising under the CPRA (defined below), and have not done so in the twelve (12) months preceding the effective date of this Website Privacy Policy.
We do not disclose any personal information to anyone other than our affiliates, service providers and relevant counterparties without your consent, or as required by applicable law or regulation. We may disclose your personal information to other third parties, including:
Any governmental agency, regulatory authority or self-regulatory organization having jurisdiction over AC, if (i) AC determines that such disclosure is necessary or advisable pursuant to or in connection with any U.S. federal, state or local, or non-U.S., law, rule, regulation, executive order or policy, including without limitation any anti-money laundering law and the USA PATRIOT Act and (ii) such disclosure is not otherwise prohibited by law, rule, regulation, executive order or policy;
Service providers who, on our behalf or for your benefit, provide services to us;
Employees and service providers who have a reasonable need to know the information in connection with the conduct of our business;
Persons acting in a fiduciary or representative capacity on behalf of an investor;
As part of a corporate business transaction, such as a merger, acquisition, joint venture, or financing or sale of company assets, including bankruptcy proceedings or receivership; and
Certain other persons to the extent authorized by you.
We do not disclose personal information except as may be required or permitted by law, rule or regulation.
Advertising
We may send you e-mail communications from time to time with information that may be useful to you, including information about our products and services. Our email communications will include instructions on how to unsubscribe and inform us of your preferences if you decide you do not want to receive any future marketing or promotional e-mails from us.
Links to Third Party Websites
Our Site may contain certain links to third party websites. AC is not responsible or liable for the privacy practices or content found on these websites. You should check the privacy notice and policies of each website you visit. Links to third party websites are provided solely for your convenience and any use or submission of data to such websites shall be at your sole risk.
Children's Privacy
Our Site is not directed toward children under the age of 13. We do not promote our Site to minors, and we do not knowingly collect any personal information through our Site from any person under 13.
United States Only
The Site is intended for use only in the United States of America. If you use the Site or contact us from outside of the United States of America, please be advised that (i) any information you provide to us or that we automatically collect will be transferred to the United States of America; and (ii) by using the Site or submitting information, you explicitly authorize its transfer to and subsequent processing in the United States of America in accordance with this Website Privacy Policy.
Changes to the Website Privacy Policy
AC may change this Website Privacy Policy at any time. Unless we say otherwise, changes will be effective upon the last updated date at the top of this Website Privacy Policy. Please check this Website Privacy Policy regularly to ensure that you are aware of any changes. We may try to notify you of material changes to this Website Privacy Policy, which if we do so may be by means such as by posting a notice directly on the Site, by sending an email notification (if you have provided your email address to us), or by other reasonable methods. In any event, if you use the Site after changes to this Website Privacy Policy, you have accepted the changes. If you do not agree with the changes, please stop using the Site.
Contact Information
If you have any questions or concerns related to this Website Privacy Policy, please contact us at:
By mail:
ACM Management Company, LLC
1331 NW Lovejoy Street
Suite 720
Portland, OR 97209
By email:
compliance@agriculturecapital.com
By telephone:
971-420-1871
Information for California Residents
California Shine the Light Law
California's "Shine the Light" law permits California residents to annually request and obtain information free of charge about what personal information is disclosed to third parties for direct marketing purposes in the preceding calendar year.
California Consumer Privacy Act/California Privacy Rights Act
If you are a California resident, as defined in Section 17014 of Title 18 of the California Code of Regulations, the following additional disclosures apply to personal information that we process subject to the California Consumer Privacy Act of 2018 (the "CCPA"), and the California Privacy Rights Act (the "CPRA").
California residents have a right to:
request disclosure of your personal information that we hold from the past 12-month period
request deletion of your personal information that we hold from the past 12-month period, provided that the data is not required by us to complete a transaction or enable internal uses within the context of our ongoing business relationship with you, to provide security, prevent fraud, and repair errors, or to comply with applicable laws or regulations
California residents can exercise these rights by contacting us using the information in section Contact Information above. We will review your requests and respond accordingly within the time required by law. The rights described herein are not absolute and we reserve all rights available to us at law in this regard. You will not have to pay a fee for the disclosure of your personal information (or to exercise any of the other rights). However, we may charge a reasonable fee if your request for disclosure is manifestly unfounded or excessive. We will not provide disclosure of your personal information more than twice in any 12-month period.
Individuals who submit requests for access or erasure of personal information will be required to verify their identity by answering certain questions. We will not disclose or delete any information until such individual's identity is verified.
You may designate an authorized agent to submit a request on your behalf by providing that agent with your written permission. If an agent makes a request on your behalf, we may still ask that you verify your identity directly with us before we can honor the request.
Agents who make requests on behalf of individuals will be required to verify the request by submitting written authorization from the individual. We will not honor any requests from agents until authorization is verified.
We will not discriminate on the basis that you have exercised any of your rights under the CCPA and CPRA. We take very seriously any inquiries we receive about our privacy practices and our compliance with the CCPA and CPRA, and we will ensure that all inquiries are handled in accordance with the CCPA and CPRA's requirements. Where CCPA and CPRA requests are submitted to us, we will only use the information supplied to us to verify the request and any subsequent issues.